TITAN II Bluetooth Drop-In Programmable MOSFET Module for V2 Gearbox
TITAN II Bluetooth Drop-In Programmable MOSFET Module for V2 Gearbox
We're excited!
GATE has come out with a new version of their popular TITAN module that's loaded with new features and updates.
The GATE TITAN is a drop-in replacement for your airsoft gun's wiring harness that eliminates several mechanical failure points while giving you an advanced MOSFET that both protects your components and gives you tremendous amounts of control over the way your gun operates.
The TITAN allows you to choose from a variety of firing modes (semi, binary, burst, auto), pre-cock your piston for quicker delivery of your shot to target, adjust your rate of fire, correct issues with over cycling of your motor, monitor and protect your LiPo batteries, and much more.
What's New:
An ultra-precise trigger sensor; 50 sensitivity levels for the first millimeter (for the hairiest hair trigger)
A patented high-precision gear sensor; detects each tooth and the direction of travel (for extremely good cycle control)
More precise telemetry logs (due to the updated sensors)
Mechanical protection of trigger sensor (to avoid potentially catastrophic installation failures)
% based pre-cocking
Voltage boost! (for consistent operation in the frigid cold)
Programmable I/O port compatible with accessories like:

Hop-Up units with tracer/sensors
Bolt-catch button
Magazine sensor
HPA engine control (additional wire needed for dual solenoid engines)
Flashlights
Electric wind magazines

Onboard Bluetooth (connects to user-friendly GCS app for iOS, Android, macOS, Windows, watchOS, and Wear OS; no dongle required!)
Low, low 0.1 mA battery discharge in sleep mode (prevents battery damaging discharge)
Caution
TITAN II Bluetooth® is not compatible with Warhead brushless motors when using batteries higher than 7.4 V.
Higher battery voltages can damage the ETU, which is not covered by the manufacturer's warranty.
Compatible Accessories:
Specifications:
Multifunctional port:
2x I/O port
UART / I2C communication
Programmable power supply with eFuse

Current: max 5.4A peak and 1.5A constant current
Voltage: same as battery voltage

Attention all GATE product purchasers
GATE offers direct-to-consumer warranty services.  It is fast and easy to use.  If you are having any problems with GATE products, you can contact GATE at:
https://help.gatee.eu/page/contact 
They will have deeper and better technical knowledge of their electronics and HPA systems than AEX… after all, they made the product!  Thank you for buying a GATE product from Airsoft Extreme!
You may also like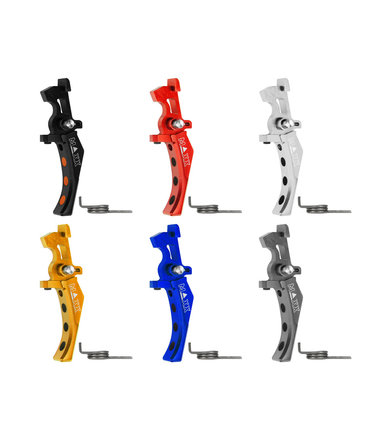 $25.99
Maxx Model CNC Aluminum Advanced M4 / M16 Speed Trigger (Style D)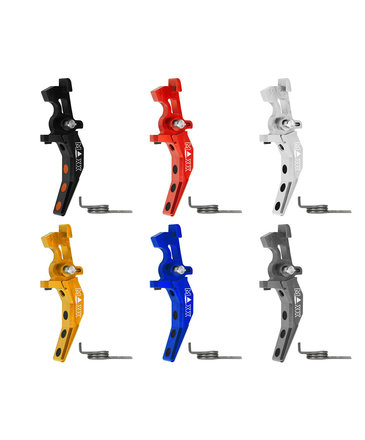 $25.99
Maxx Model CNC Aluminum Advanced M4 / M16 Speed Trigger (Style C)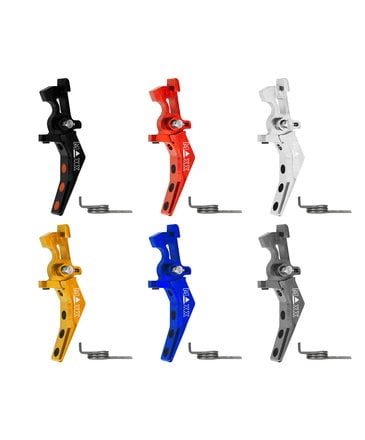 $25.99
Maxx Model CNC Aluminum Advanced M4 / M16 Speed Trigger (Style B)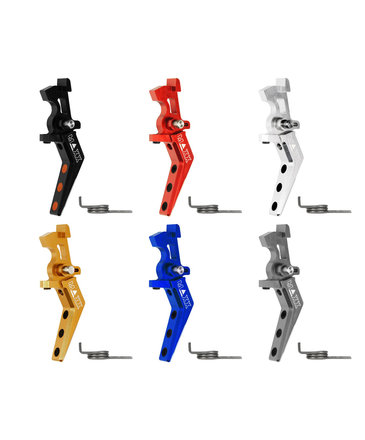 $25.99
Maxx Model CNC Aluminum Advanced M4 / M16 Speed Trigger (Style A)
© Copyright 2023 Airsoft Extreme

|

Designed & Customized by AdVision

|

Powered by Lightspeed